Part Number: STARR-XP4656C
This SAE/DOT approved headlight replacement for all 4″x6″ sealed beam rectangular headlights uses the OEM-spec HID technology to give the lighting performance you demand, paired with a wild and custom look normally only achieved through DIY projector retrofits. One projector per headlight gives you a low beam function and an amazing high beam function!
Approximate Dimensions: 170mm x 105mm
Replaces these sealed beam part numbers:
H4651, H4652, H4656, H4666, H6545
Compatible with 1995-1996 Freightliner FLD 112
Compatible with 1990-1996 Freightliner FLD 120
For Kenworth Compatibility SEE BELOW: (Bucket Extensions)
Compatible with any vehicle with 4×6″ Sealed Beam Headlights, that are FIXED! Will not fit a pop-up style headlight.
Our high quality xenon gas lighting headlight assemblies draw less power than halogen lamps when in use. The projectors allow for a tight beam and sharp cut-off, and high quality HID parts are durable and ensure long life. We use the same ballast, bulb, wiring and projector components that the automotive manufacturers use, but with a unique style. This is the closest thing your car or truck will ever have to a factory HID upgrade! The headlight housings feature durable polycarbonate lenses (instead of PMMA acrylic used by inferior brands) making them strong and scratch resistant.
With up to five times the amount of light produced by your original vehicle headlights, you'll see nighttime obstacles sooner without blinding other drivers. At highway speeds, HID lights give you up to a full second more time to safely react to road hazards. The extra illumination also means less straining your eyes for a more comfortable night-time drive all around.
This set comes with everything needed for a complete install. The wiring kit plugs into most OEM harnesses making the process a snap!
What's Included?
Left and Right Replacement Headlight Housings (available in chrome)
1 pair of 35w (3,500 Lumen) or 55w (5,000 Lumen) HID Ballasts
1 pair of OEM Style D1S HID Bulbs, 5,000K Color
Left and Right Relay Harnesses
Install Instructions
DOT Approval Certificate
Headlamp Bucket Extension Kit: Part Number STARR-BUCKET
Available for the STARR HID USA 4×6″ headlights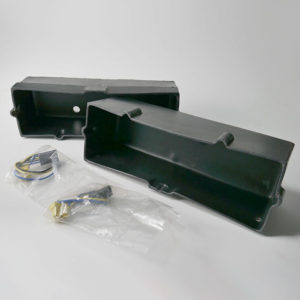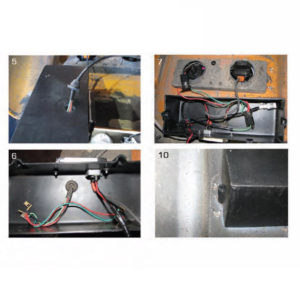 Bucket Extension Kit Install instructions here.
Warranty:
3 Year Repair or Replacement on Parts
No warranty on your install labor